Mr Alex Yeo
Advisor
Mr Joshua Tay
Chairman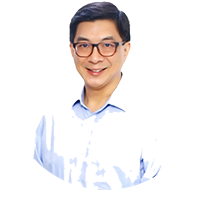 Mr Keith Tang
Vice-Chairman
Dr N Varaprasad
Honorary Secretary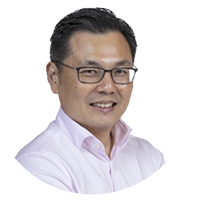 Mr Mike Hue
Honorary Treasurer
Mr Albert Kong
Member
Mr Titus Kong
Member
Ms Serene Chua
Member
Mr Kong Chi-Nang
Member
Ms Judy Hunt
Member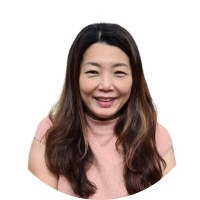 Ms Doris Ng
Member
About the Board
The NeuGen Management Board comprises nine appointed members. The appointment, termination and suspension of the Board or any of its members shall be decided by the Chairman, ISCOS Board of Trustees.
The term of appointment of the Board shall be for a period of two years with a term limit of five terms, except the Treasurer, whose term of office shall be limited to two terms.
Every Board undergoes an orientation process to introduce them to the role and responsibilities and familiarise them with NeuGen's strategic plan and current work.
The Board conducts a self-evaluation of its own performance yearly. The evaluation would consider the Board's skills, practices and conduct, and how the Board as a whole adds value to the charity.
The performance criteria were approved by the Board.
Process
The Board of Trustees is responsible for identifying potential candidates for appointment to the Board to ensure that current and future Boards have the talent, diversity of expertise, skills and personal attributes needed to steward the charity. In addition, the Board works closely with the management to identify specific needs of the Board for the particular term and to ensure a diversity of skills and personal attributes.
Audit Risk Committee
Committee
Mr Yeo Tiong Eng
Ms Tan Poh Hong
Mr Titus Kong
Mr Elvis Overee
Ms Chua Siew Luan
Position
Chairperson
Member
Member
Ex-Officio
Secretariat
Finance and Investment Committee
Committee
Mr Vincent Goh
Mr Mike Hue
Mr Soon Yong Kwee
Mr Tan Wee Teck
Ms Chua Siew Luan
Position
Chairperson
Member
Non-Board Member
Ex-Officio
Secretariat
Fundraising Committee
Committee
Mr Keith Tang
Ms Sammi Lim
Ms Judy Hunt
Ms Serene Chua
Mr Albert Kong
Mr Kong Chi-Nang
Ms Apriani Kartika
Mr Tan Wee Teck
Mr Elvis Overee
Ms Looi Jo-Anne
Position
Chairperson
Vice-Chairperson
Vice-Chairperson
Vice-Chairperson
Member
Member
Member
Ex-Officio
Ex-Officio
Secretariat
Programmes and Services Committee
Committee
Dr N Varaprasad
Mr Terrence Goh
Ms Jenny Tsin
Dr Leung Chi Ching
Mr Tan Wee Teck
Mr Elvis Overee
Mr Muhd Ali
Position
Chairman
Member
Member
Non-Board Member
Ex-Officio
Ex-Officio
Secretariat
HR Committee
Committee
Ms Shirlyn Ng
Mr Joshua Tay
Mr Sallim Kadir
Mr Matthew Wee
Mr Tan Wee Teck
Ms Rathika Kanisha
Position
Chairperson
Member
Member
Member
Ex-Officio
Secretariat
Entrepreneurship Committee
Committee
Mr Albert Kong
Mr Kong Chi-Nang
Mr Alex Yeo
Mr Jabez Koh
Mr Kelvyn Oo Cheong Kwan
Mr Elvis Overee
Mr Muhd Ali
Mr Muhd Faisal
Position
Chairperson
Vice-Chairperson
Member
Non-Board Member
Non-Board Member
Ex-Officio
Ex-Officio
Secretariat
Mr Tan Wee Teck
Executive Director
Wee Teck was appointed as Executive Director on 1 December 2022. Prior to joining NeuGen, Wee Teck has been with Singapore Prison Service since 2003 and had taken up appointments such as Superintendent Institution B1, Senior Assistant Director Rehabilitation Policy & Planning and various other appointments. He is passionate about issues faced by children of incarcerated parents and is excited about the work in NeuGen to support the children to prevent inter-generational offending.
Mr Elvis Overee
Deputy Director
With 40 years of experiences in the in-care and after-care sectors, Elvis is dedicated to supporting the reintegration of reformed offenders and extending the help to their children and families, shaping the foundation of NeuGen's programmes over the past decade and building key stakeholder relations to keep the charity going. Prior to joining ISCOS, Elvis worked for many years in the Singapore Prison Service.
Mr Muhammed Ali
Senior Manager, Programmes & Services
For over 8 years, Muhd Ali has accumulated valuable experiences in serving the ex-offenders' community as well as their families. He currently oversees NeuGen's programme team comprising a group of dedicated case managers who are on the grounds, regularly engaging the beneficiaries. Muhd Ali's core interest lies in formulating effective programmes that are able to empower the children so that they can be the best versions of themselves.
Ms Looi Jo-Anne
Senior Manager, Communications and External Relations
With over 12 years of experience in communications, Jo Anne seeks to help raise NeuGen's profile as a key advocate of empowering children and families of reformed offender to prevent intergenerational offending. She oversees all marketing communications, public and media relations functions, as well as fundraising and donor engagement in NeuGen.
Ms Rathika Kanisha
Manager, Corporate Services
Rathika's career in Human Resources Management and Development spans 18 years and includes appointments at SAF, NTUC Income, and Transitlink. In NeuGen, she heads the Corporate Services division which manages the human resource, procurement, governance and secretarial functions. Rathika aims to develop high-commitment management practices, recognising employees as valued assets in the charity and adapting to the needs of its stakeholders.
Ms Chua Siew Luan
Assistant Manager, Finance
With over 25 years of experiences in private sectors and social service agencies, Siew Luan is well versed with preparing full sets of accounts, financial/management reporting, budgeting and audit-related matters. Using her expertise, she oversees the finance, accounting and compliance functions within the charity. Siew Luan is an Association of Chartered Certified Accountants (ACCA) Affiliate.